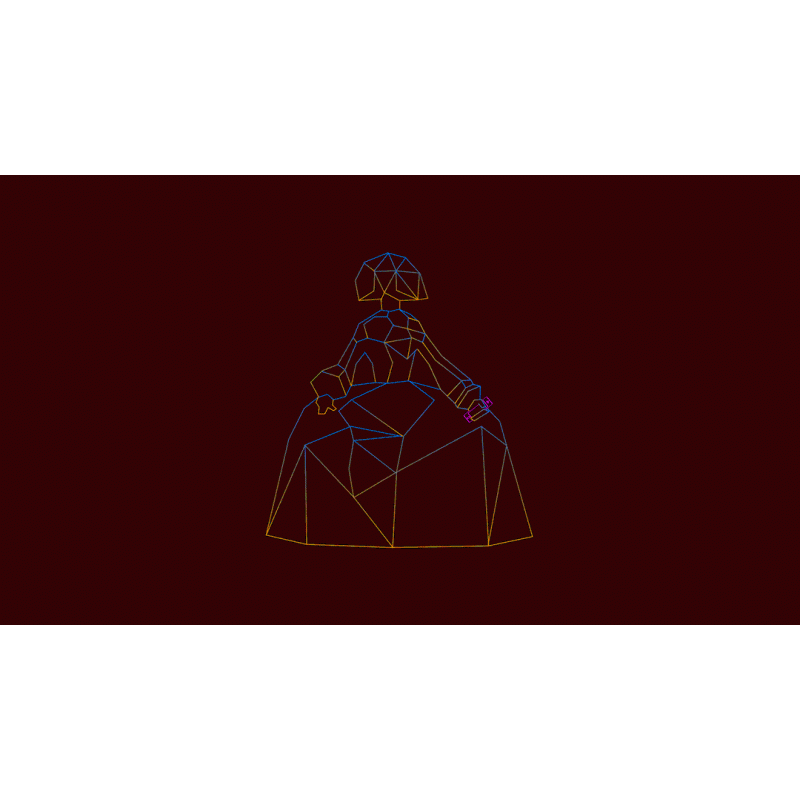  
Menina Matilda 2/3
This 2D Menina, second of the 3 Meninas that make up the Matilda edition, is one of the 30 works that are part of Felipao's first collection of 2D digital art. This time, Felipao's Polyhedral Menina enters the digital world doing an action unbecoming of a 17th century Menina. 
Felipao's Polyhedral Menina is the first and only one of its kind in the world. Its body is built on 448 different faces. No artist had ever used this technique, until now, to interpret Velázquez's icon.
Felipao is an artist who is very comfortable in the language of color. This, together with an innovative and unique design, makes this Menina an iconic piece.
Felipao's Menina is a unique and extraordinarily innovative interpretation that now enters the metaverse with NFTs. 
Once the NFT is purchased, the owner receives a notification to the email with which it has registered in this Felipao's marketplace with the access to its new wallet. From this wallet the collector can store, manage, share in social media and even sell the NFT. This NFT certifies you as the owner of this Felipao's creation.
Evidences: 
Data sheet
IPFS

YES

Design

2D

Blockchain

ETH